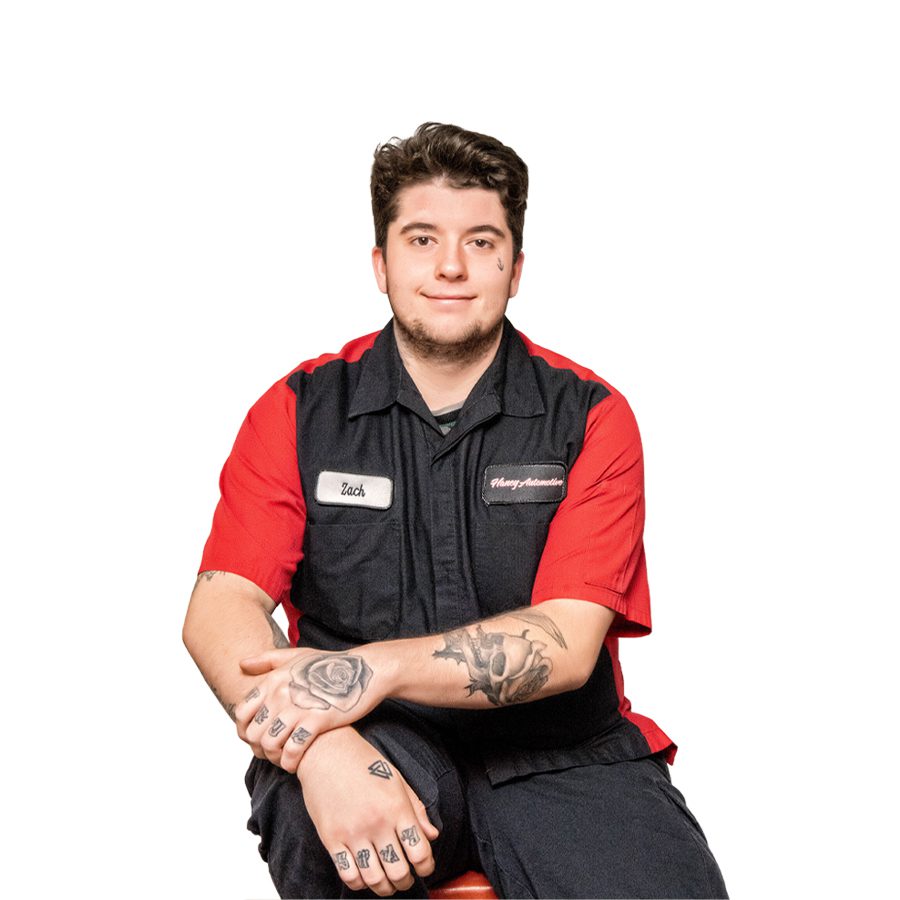 Zachary Muir (aka Zach/The Kid) was born in New Westminster and grew up in Port Coquitlam where he graduated from Riverside Secondary School in 2017.  He has had his hands in the automotive craft for years and now is a part of the Haney Automotive Team where he is the newest apprentice with a desire to follow in Nate's footsteps and take the program at UFV as well.  We are excited to get him started on his journey.  He is a gentle soul who championed for his place with us here and that really struck a chord.  Always go for what you want!
Zach loves diesel trucks and just recently purchased his new baby a Dodge 2500.  And although he is quiet and kind don't mistake his toughness this guy goes camping in sub zero temperatures and throws axes for fun.
Something you might not know about Zach is he is a super duper family guy and we love them too.  His mom's baking is off the charts!!!!