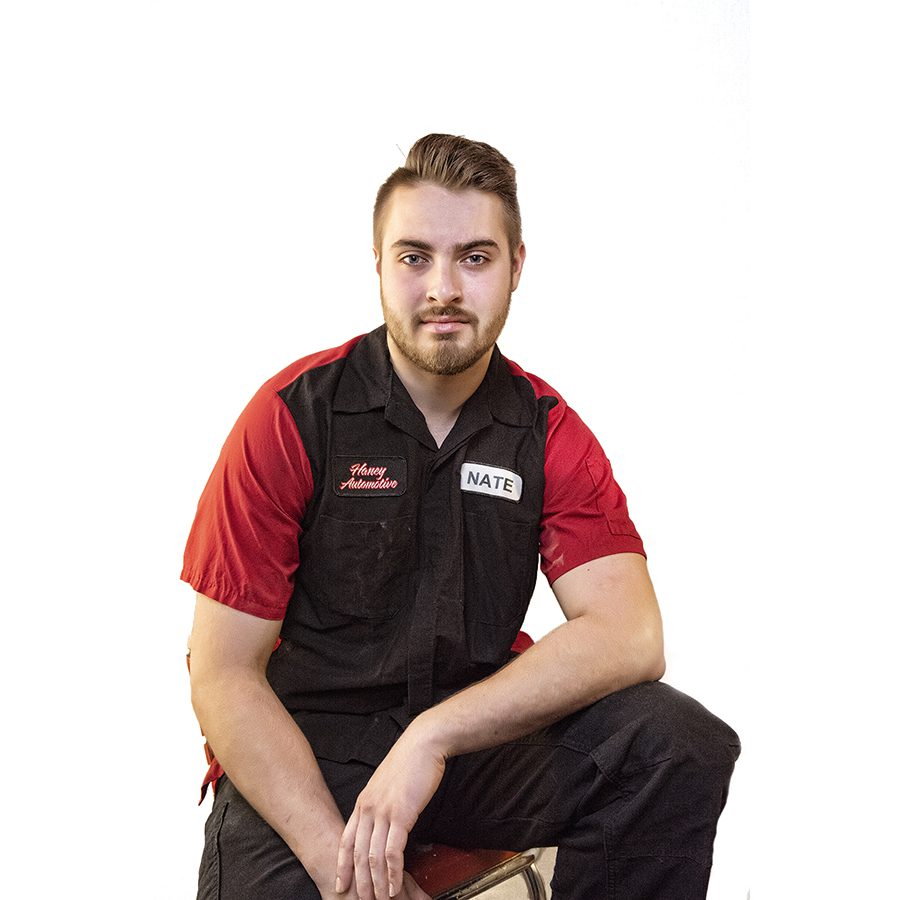 Nathan Leatherdale (aka Nate/ Nate Dog/ The Kid) was born in New Westminster and has grown up here in Maple Ridge where he graduated from Samuel Robertson Technical Secondary School in 2016. He applied at that time to Haney Automotive with a desire to become an apprentice. Nathan has wanted to be an Automotive Technician since the 9th grade and in September of 2017 he will begin the Red Seal Auto Service Technician Program at The University of The Fraser Valley. He has been a welcome addition to the team here and has a super strong work ethic, a real drive to succeed and a great aptitude for learning. He impresses daily.
Nathan competes in competitive motorcross here in BC and is a former champion. He also enjoys dirtbiking and hanging out with friends. 19 is a great age.
When Nate is not in training for motorcross he loves donuts but when in training uses Stevia in his coffee.
Something you might not know about Nate is he doesn't know who Matt Damon or Bob Marley are. We are working with him!