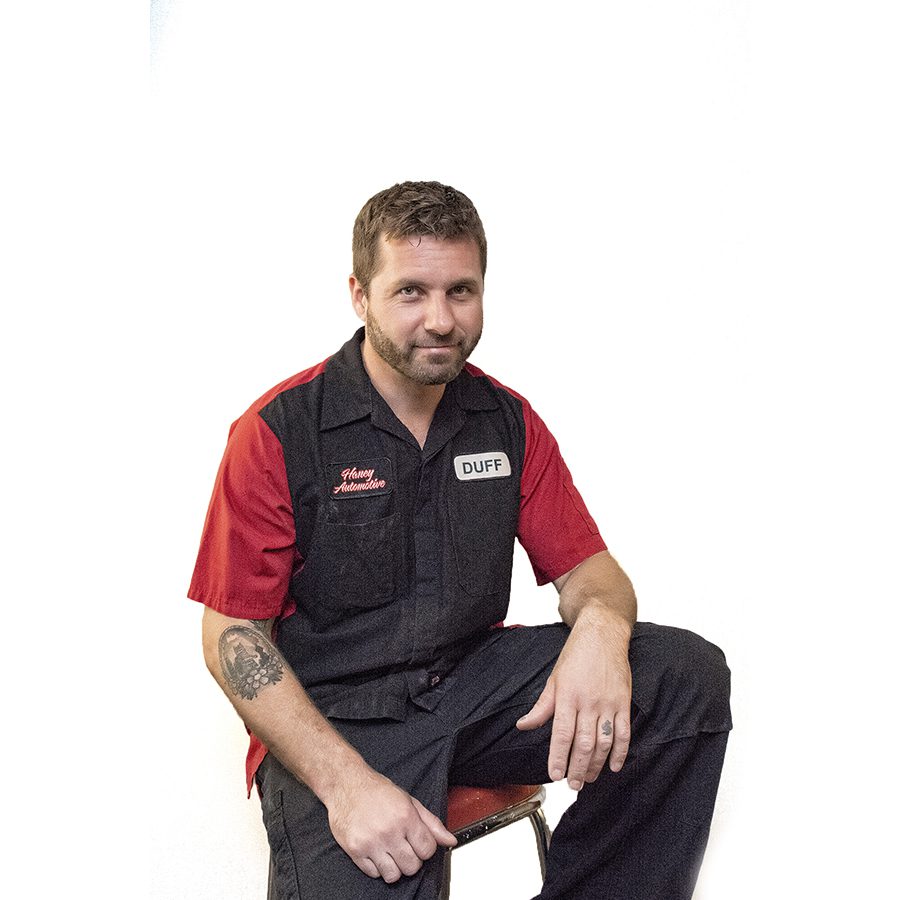 Chris Duff (aka Duff) was born in the USA in Portland OR but grew up in Langely/Aldergrove where he attended Aldergrove Senior Secondary. At 22 Duff started with the Zimmerman brothers at Bergman Motors when he was already a 2nd year apprentice. The University of The Fraser Valley is where he completed the Red Seal Auto Service Technician Program. He has been a licensed Automotive Journeyman Technician for 15 years and is an amazing mechanic with a super eye for diagnosis and detail. He is skilled both electrically and mechanically and thrives on figuring out the toughest auto problems. He gets the job done right!
Duff loves the water and spends time out on his boat with his wife and two kids as much as weather will allow. He also likes the open road on his motorcycle or off roading on his dirtbike.
He is known to love a good jar of candy when he's not watching his girlish figure but also makes a mean homemade healthy soup.
Something you might not know about Duff is that he is a killer singer. Everyday at Haney Automotive is like attending a live concert. Pretty amazing stuff!!!!