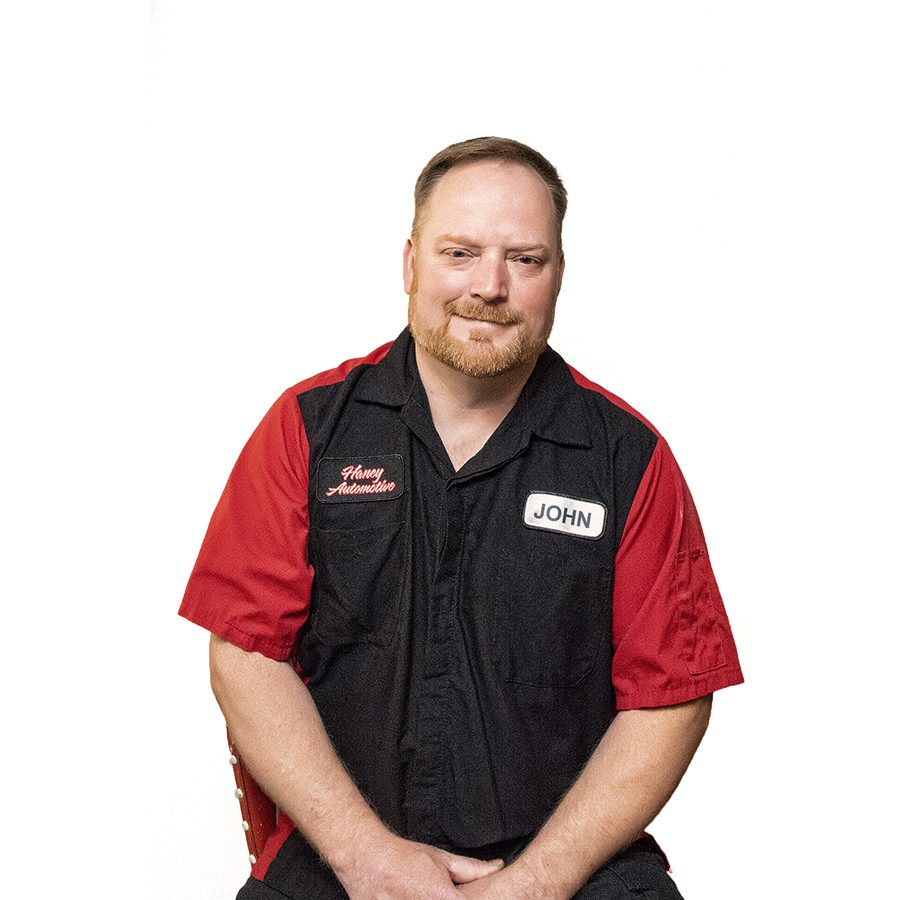 John Duncan was born in Burlington ON but grew up in Steveston / Richmond where he attended Steveston Senior Secondary. He too attended The University of The Fraser Valley at the age of 22 and finished their Red Seal Auto Service Technician Program. He has been a licensed Automotive Journeyman Technician for 20 years . John loves anything automotive and mechanical and his many years in the automotive industry makes him a real expert at what he does. He has also owned an Automotive Repair Shop which gives him an inside look at what it's like to own and operate and how his diagnosis and repairs contribute to the overall operation. John has been a part of the Haney Auto Team for 3 years.
For John there is nothing better than jumping on his Harley and taking off. He loves his bike and loves to travel and if you put them together then that's pretty much heaven!
He enjoys Skittles and a good Scotch.
And something you dont know about John is last year he grew his hair almost long enough to braid….Super Cool Dude.