AUTOMOTIVE 

MAINTENANCE

 

SERVICES
It doesn't matter what make or model you own! If you don't maintain your vehicle it will struggle to survive. Keep your car happy and keep up to date on maintenance services. Haney Automotive offers extensive Oil Change Packages that will keep you topped up, cleaned out, refreshed and fully checked over.
Read More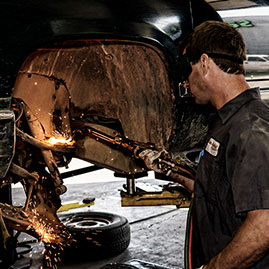 AUTOMOTIVE

 

REPAIR 

SERVICES
Whatever issues might be going on with your vehicle Haney Automotive is here to help and as Ridge-Meadows #1 rated Automotive Repair & Maintenance Shop you won't be disappointed. Car troubles are stressful and we understand that. So, it is our job and top priority to make sure that the repairs are as easy as possible for you. We offer step by step details, fair pricing and quality work!
Read More
MOMENT OF THE MONTH
Nathan Leatherdale is officially a "Certified" 2nd year Automotive Service Apprentice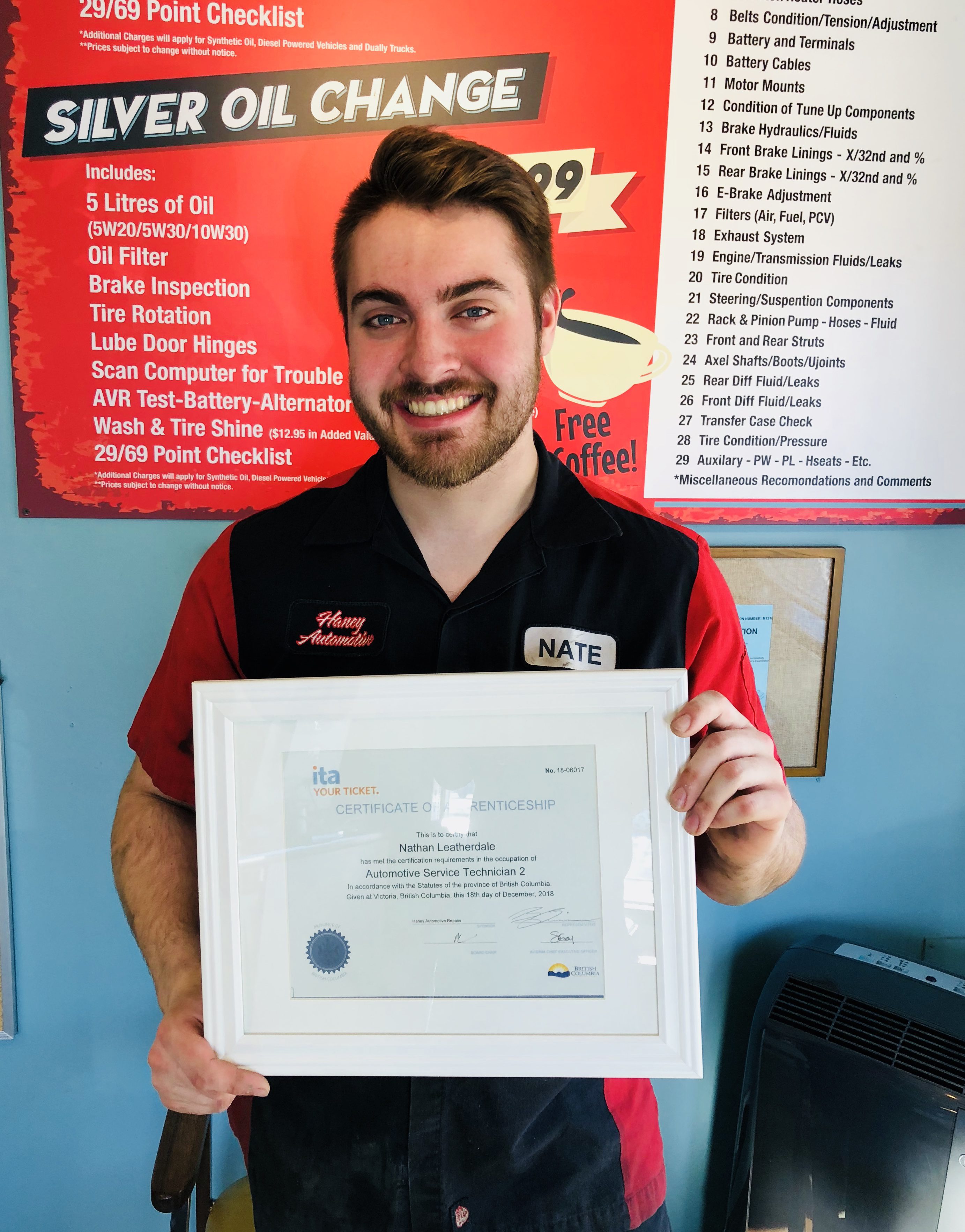 Whohoooo, Way to Go Nate!!!!!!
OIL CHANGES
TRANSMISSION SERVICE
EXHAUST
TIRES
POWER STEERING
DIAGNOSTICS
BRAKES
COOLING SYSYTEMS
GLASS(SUBLET)
PRE PURCHASE INSPECTION
ELECTRICAL ISSUES
SUSPENSION
HVAC (AIR CONDITIONING)
ALIGNMENTS(SUBLET)
GOVERNMENT CERTIFIED INSPECTION